From one ship to another, one game to another. It's been an interesting week. Soon I go into Elder Scrolls Online for a while but before then some Star Trek Online.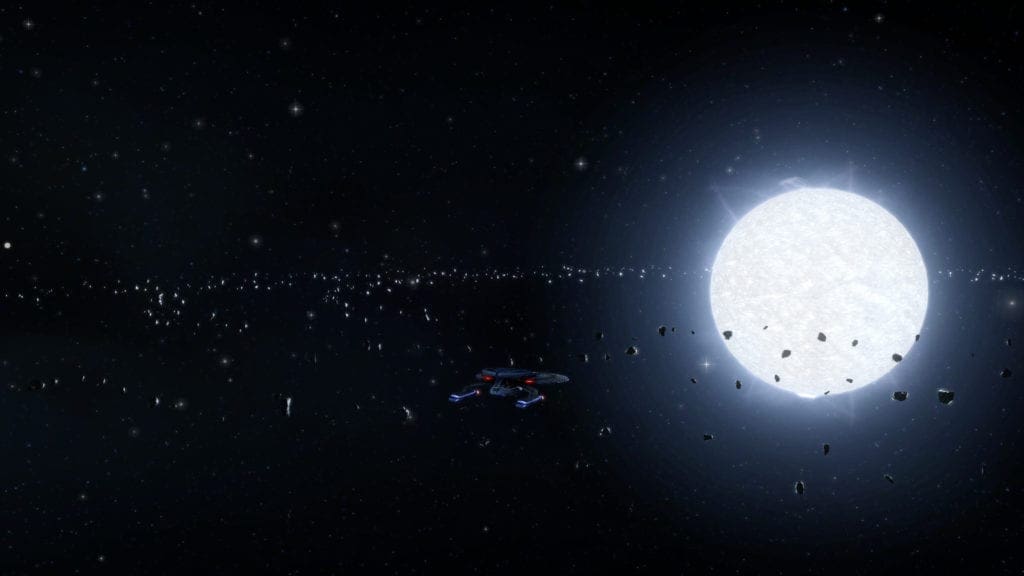 My current ship, a Fleet Advanced Research Vessel Retrofit, is probably among my favorite. It's got nacelles, a big saucer. I dwarf some other ships in the game even though I'm not very big. Certainly nothing compared to the Universe-class Enterprise J they featured at one time.
Nothing is bigger than that thing. In fact, the question of if it fits into some of the missions came up. At the time of release it was (and I think still is) biggest ship in the game.