Allow me to regale you with tales of my journey to and fro. Ala Ghiri was my destination, but through the Fringes and past monstrous things what sought to eat me I rode. These are but some of the tales of Carbuncle and Friends.
Carbuncle has been with me since I mastered Summoning following some months in practice as a White Mage. I found the practice lacking for my own amusement and I studied the tome for a while. From it's pages I learnt of Carbuncle's varied forms and now I know the fine methods used to conjure three of it's colour.
Topaz is my first ally. He guards me with strength of stone. And by nature of his magical self, carries me through the air with the grace of a leaping gazelle.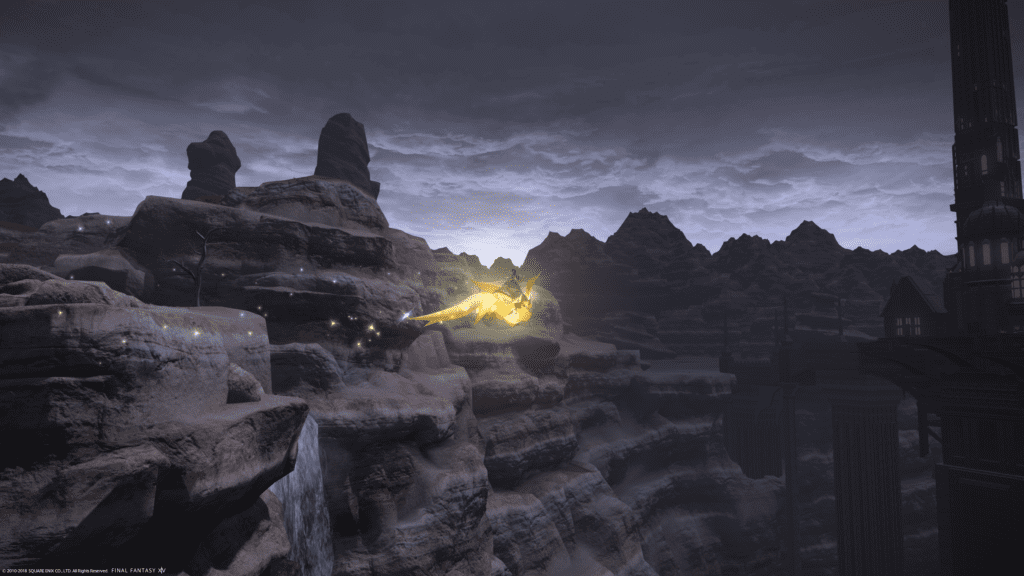 We were venturing about the Peering Stones, assisting some Ananta when I crossed paths with a creature so heinous I had no choice but to vanquish it. Stopping it here would mean sparing anyone from harm and though it nearly returned the favor I walked away triumphant.
And after some time, we arrived in Ala Ghiri as I had intended some days prior. The journey wasn't without it's dangers and excitement and I found the experience reassuring. A hot bath was in order for Carbuncle and Friends.