49.22 light years Djabara from Paresa where loyalists to Hadrian Duval are marshaling their forces. Too damned close.
I watched as the technicians replaced a cargo bay with the necessary SRV hangar for surface operations. Almost as an after thought I had them pull out another cargo bay for bulkhead reinforcement. Better to go heavy and prepared I thought.
---
Refitting the 'Augur took longer than I expected and in those very short hours war erupted in Paresa.  Whatever window I had was gone.  Now I was going to have to dodge imperial patrols looking to catch fleeing stragglers.  What worried me more that if this was a trap I'd be facing twitchy Imperial Security Forces and whatever surprise was waiting for me.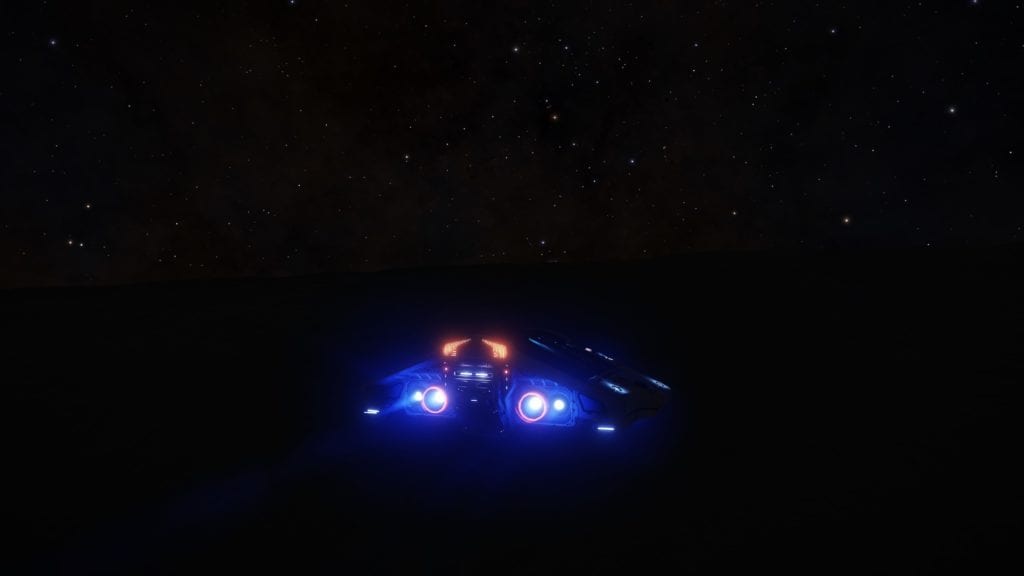 353 light-years later I was descending onto the dark side of Djabara 2's 4th moon.  The rocky surface pushed up at me as I dropped down closer to the planet, the Relentless Augur groaned unnaturally as I descended.  The Python wasn't ever intended for extensive operation in a gravity well.  It handles better than some ships, sure but it's no ballerina .  I wasn't far from my noted coordinates and within a few minutes I found the site in question.
A quick flyby of a mysterious structure showed me a number of docked ships and an excessive amount of defensive positions for anything I wanted to get mixed up in.  My first guess said this was a pirate operation but some of the structures looked too robust for a fly-by-night smuggler's den.  No, this had secret government facility written all over it.  I didn't know what I would find here but I landed with the intent to find out.
Almost like it was laying there for me a fragment of message buoy lay on the ground.  Waiting.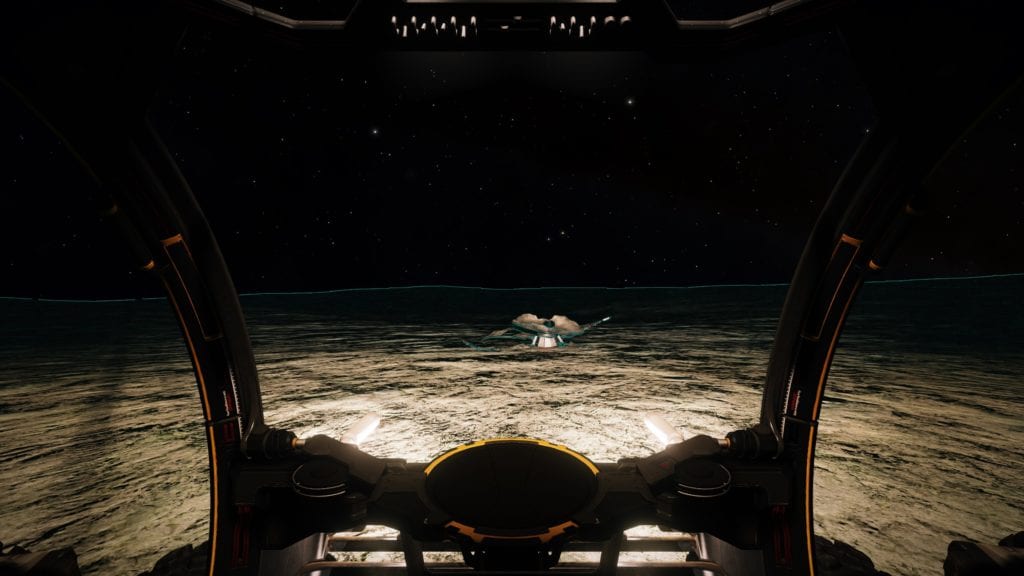 I pulled down what data I could and killed the lights.  I wanted to keep as low a profile as possible.  Not that it mattered.  As soon as I approached what seemed to be a quiet vector, sentries lit up and started swarming my direction almost immediately.
I bugged out.  This was beyond just me and I made a note to ask around before I came back.  It was lucky I left when I did, my SRV shield buckled quickly and armor started flaking away as the sentries chased me beyond any typical patrol distance.  Someone clearly wanted visitors kept at bay.