Here we were, venturing out from Ala Ghiri looking for things. Carbuncle and Friends are always on the hunt for interesting things.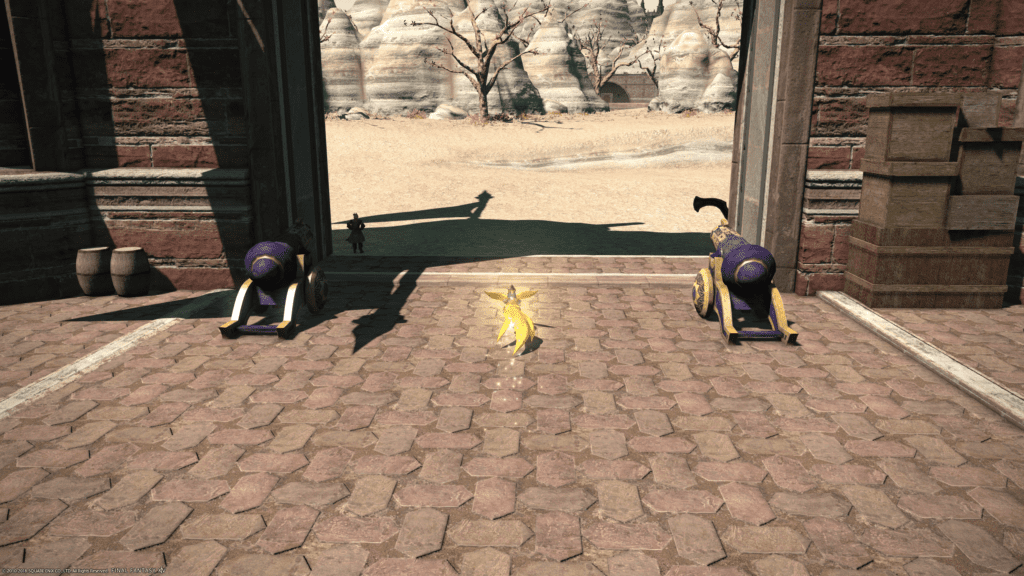 Of course trouble is never far away. We crossed paths with one of these giant malicious crickets that seem to think I'm some kind of Lalafell snack food. Fortunately my summoning magicks were up to the task.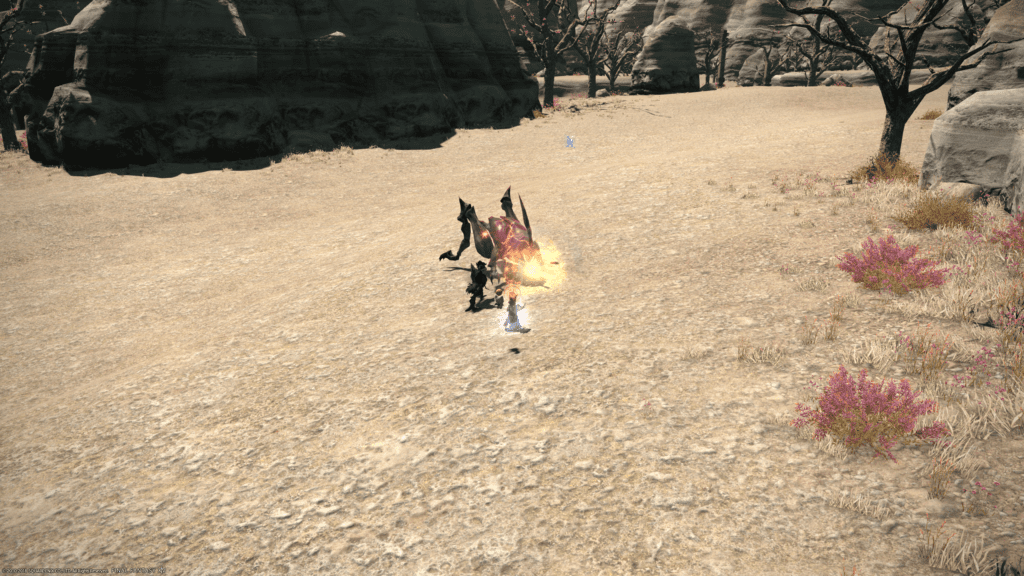 And so it was that along our path we found a ruined fortress where something had gone terribly wrong. Pieces of masonry lay about, scattered and broken. Men and women flung to-and-fro as though some massive ker-fluffle happened through here.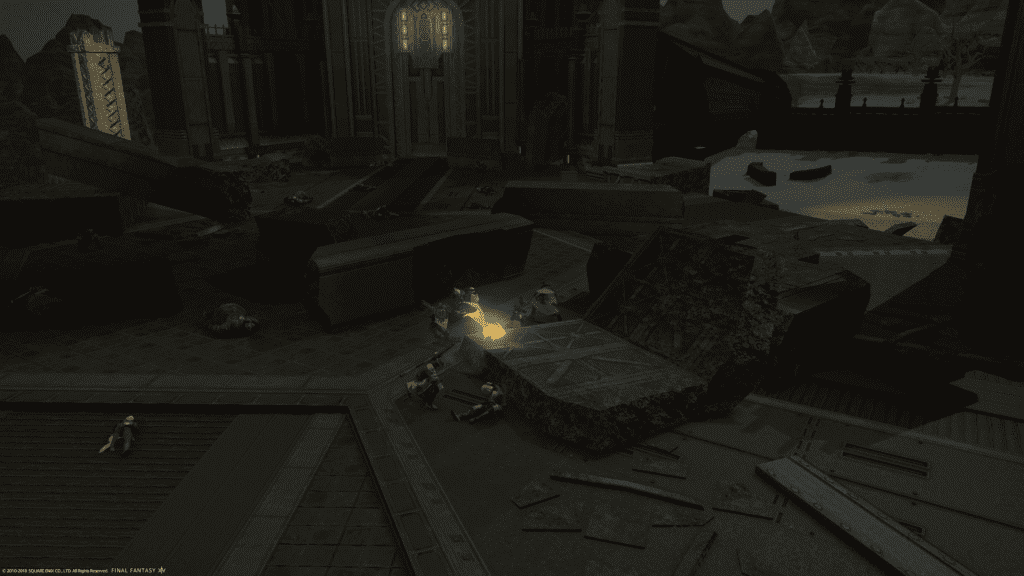 I always seem to find interesting times when travelling.